Anytime I'm on dog forums, people ask for ideas for dog activities without food. Following you will find simple and creative ideas to entertain your dog not including food or treat dispensers. While some activities listed may be enhanced with treats or food, all can be done without. Many activities on this list are free and almost all are low cost dog entertainment.
Entertainmydog is reader-supported. When you buy through links on our site, we may earn an affiliate commission. We never endorse items we would not use ourselves.
Visiting family and friends – We forget our home is often our dog's world. Taking them to new environments like family and friend's home allows them to experience a whole new universe. A new home with different people and smells allows for a great adventure.

Car Rides – It sounds simple but just a change of environment can be great enrichment for your dog. Just like humans, dogs need to get out of the house sometimes too. If your dog enjoys the car, take a ride on back roads (especially with the windows down) to give them new experiences.

Fetch – An oldie but good. Some dogs are natural at fetch who get the game intuitively but others take training. It my take something different than a classic tennis ball. Some dogs do better with a ball that squeaks like the KONG Sueezz or their favorite toy. It also can help to have multiple balls or toys to follow your dog if they won't bring the ball back.

Hiking – Go on a hike with your dog. Make sure the trail is dog friendly and safe for your dog. Also, make sure to bring a bowl with plenty of water to keep your dog hydrated. Chewy has a great list of dog friendly hiking trails including difficulty level.
Visiting pet friendly stores – As long as your dog is well behaved and on a leash or in a carrier, many stores welcome your dog. Stores like Lowe's and Tractor Supply even have treats at checkout for your good pup. A few stores that allow dogs are Home Goods, Bass Pro Shop, Home Improvement Stores, Garden Centers, Nordstrom and Apple Stores
Flirt Poles – A great toy or training tools, flirt poles are poles with a rope and toy attached to the end. They're meant to mimic the movement of an animal. Squishy face makes a great product as linked or you can make your own with a lunge whip. With the flirt pole, you keep it moving and your dog will love the chase. A tip for the flirt pole is to train "all done." That way when the game is over, you're not battling your dog to get it away.
Dog Bath Pools -If your dog is a fan of water, using a pool for them to wade and play in is a great warm weather activity. The water can cool them down and be a great place to splash about.
Ball Pits – Use the same same pool as above filled with plastic balls instead of water. This is great filled with only balls or for added fun you can sprinkle in treats and/or toys. Discounted plastic balls can be found in the most unlikely places from thrift stores to home goods.
Water play – If you don't want to invest in a doggy pool, using your hose or sprinkler can bring just as much excitement for your dog. Attach a spray nozzle to the hose and watch your dog have a blast. One warning, your pup may decide to go after the sprinkler.
Group walks – A well known fact about dogs is they are pack animals. Exploring in a group setting is an instinctual activity dogs love. Walks are great low impact exercise for your dog and walking with others is a great way to fulfil their pack nature. Use social media or a platform like Meetup to find group dog walks in your area.
Trick Training – From teaching a new trick to reinforcing old ones, training is a great way to make your dog use their brain. A fun trick to teach your pup is how to clean up their toys. Impressive and useful. Check out Training Positives lesson on Youtube for how to teach this trick.
Toys wrapped in a towel or pillowcase – Wrap a ball or favorite toy in a blanket, towel or pillowcase and let your dog work to find the item.
Exploring a new trail – A dog's nose is their most important tool. Taking your dog to new places introduces new scents and experiences. This also increases the mental stimulation for your dog. A great analogy for smells to dogs is like reading to us. All that sniffing is them taking in a new book.
Scent work – This can be done with treats and toys or you can also use essential oils, cinnamon or mint. If using oils, make sure they are safe for dogs. Scent work can be done by putting the scent on a towel and having your dog search and find with their nose. You can do scent work around the house or outside.
An example scent work game is putting a piece of fabric with oil in a ball with a hole (like the chuckit ball). Have your dog wait while you throw the ball into high grass. Once the ball is stopped, let you dog go and find the ball.
Snow – Not always viable but when there's snow, it is great entertainment for a dog to play in the snow. Make a giant ball of snow with hidden treats, toys or kibble for added excitement and fun. You can also simply scatter treats in the snow for them to find.
The beach – The sand. The ocean. The waves. The smells. The people. There are so many things for a dog to enjoy at the beach. Even if your dog doesn't like the water, there are many things for dogs to enjoy at the beach. Bringing an extra long lead allows for extra dog joy.
Long leash walks – Following the beach, there are many great places to let your dog run "free" on a long leash. They'll love the extra sniffs. Long leads (20′-50′) allow your dog freedom even if they don't have a perfect recall. Great places for long lead walks are baseball fields, cemeteries, or forests.
Outdoor dining restaurants – Before taking your dog, check with the restaurant to confirm you are able to bring them. This option may depend on the area you are located and the restaurant itself. Make sure your dog can also sit/lay calmly while at the restaurant. It may be too much to ask an excitable puppy to wait while you're eating.
Bubbles – There are now bubbles specially made for dogs with fun scents and non-toxic. There's even bacon scented ones. A great part of bubbles is because they pop, you don't have to worry about resource guarding or dogs being possessive
Doggy Daycare – Dog daycare has become far more popular over the past few years and your town likely has one, if not a multiple. Dog daycare is great because it allows your dog to socialize in a controlled environment. Daycares require vaccination and supervise dog play time. (Make sure to read the reviews and speak with the staff to confirm the daycare meets your standards)
Hide and seek – Play the classic kids game with your dog. Wag has a great step by step lesson on how to train your dog to play. Dogs utilize their nose to find you which is great mental stimulation. You may need a second person to hold your dog while you hide.
Swimming – If your dog likes water, take them to splash around in a local lake or pool. You can play fetch in the water or just allow them to swim. Make sure your dog is comfortable in the water and will listen to you.
Visiting hospitals and senior centers – This is not an option for all dogs but if your dog has good manner, is well socialized, and listens to you it could be a great way to brighten peoples days and bring enrichment to your dogs world. Some locations require certification like the American Kennel Clubs Good Citizen Program.
Kayaking/Canoeing/Paddle Boarding – Grab a life vest and bring your dog out on the water with you. Let them enjoy the fresh air and all the different smells. Before taking your dog on the water, let them get acclimated to the water vessel. It is also important they know their spot and will listen to you. Rover has a great post on how to kayak safely with your dog.
Sandbox – Make a sandbox for your dog. This is a great solution for a dog that loves to dig. If your dog tears up your yard, give them their own spot for them to dig in the sand. Bury toys to entice your dog even more.
Ice on hard floors – give your dog an ice cube and let them have at it. For extra fun, use a mold to make a large sphere or square and watch them chase the ice with glee. Ice is great to help your dog cool down on a hot day or rehydrate. Do not give larger pieces of ice to puppies or smaller breeds due to the choking hazard and potential for damaging their teeth.
Puddles – For a dog that loves water, take your dog out after the rain and let them splash around in the water. Go to a park or in your backyard and watch them enjoy. This is another great option to combine with the long leash.
Toys on swing ropes – It may sound silly but hang a rope from a tree or stable beam in your back yard and tie a toy or ball to the end. Your dog will get endless delight from trying to catch the toy. If you're uncertain how to build this contraption yourself, Tumbo sells a highly rated hanging bungee rope.
Bike rides – If you're a bike rider, this is a great activity to engage in with your dog. Some dogs may run beside you on your bike ride or you may need to invest in a dog trailer (picture a trailer for kids but enclosed). Going on a bike ride allows your dog to encounter new smells and environments.
Agility training – Whether for fun or sport, agility training is a great way to get your dog active in a controlled environment. From hoops to jump through to tunnels to run in to poles to weave around, your dog will love working with you and learning new tricks. It is also a great way for you and your dog to bond.
Holee Roller – This rubber ball with an open exterior allows for creativity. You can fill it with old toys, socks, or shreds of fabric. You often can also add a treat or two for extra enticement. It's also a great ball to play a typical game of fetch. Look at the size when purchasing this toy. They range from mini (1.75 inch) to jumbo (7.5 inch).
Freeze toys in a bowl of water or broth – Fill a bowl with water and add in a few of your dogs favorites. Allow the bowl to freeze and give the puzzle to your dog. Dogs love to lick and this is a great way to cool down on a warm day. If you want to add food this can also be a way to extend a meal for your dog. You can add to the difficulty by doing this in a slow feeder bowl.
Remote control toys – If you're looking for a fun way to get your dog running around, lead them with a remote control car. Use a large clear area with no trees. Don't let your dog catch or chew on the toy. If your dog does catch the toy, they may destroy the car. This is why you may not want to use a fancy (aka pricey) RC car for them to chase.
Dog Playdates – Playdates aren't just for kids anymore. Invite your friend and their dog over to your house. Let the pups play while you connect with your friends. If the dogs don't know each other, the first meeting may be best on neutral ground at a park. Then when your friend arrives at your house, take the dogs on a walk together to get them familiar again.
Playing in long grass – Long grass has amazing options for games or just frolicking. If your dog isn't strong in voice commands, you can take your dog on a long leash and practice recall. You can also play fetch, through a ball and let them find it. Another option is to play scent games. Hide fabric covered in a scent and have them find it.
Parkour – Parkour for dogs is just like parkour for humans where you move quickly through a space jumping and running over obstacles like rocks, tree stumps, and benches. Dog parkour is also referred to as urban agility, a less disciplined version of the sport. Whether for fun or competitions, it's a great way to build your pups confidence and your relationship.
Dog TV – This is not an option for all dogs – feel your dog out on their enjoyment of the tv. Some dogs like to relax and watch squirrels or other dogs. Others bark at the tv and get revved up. You can also put on relaxing music and touring outside.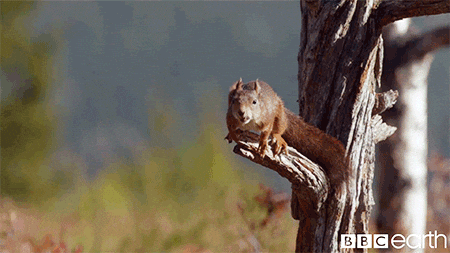 Give your dog jobs – Dogs were originally domesticated for jobs like hunting and herding. Now we love their companionship but they often don't get the mental and physical stimulation which comes from having a job. Jobs can be as simple as going to get you their ball then work up to their leash to putting away their toys. There are many great guides you can work through to teach your dog tasks which can help you and them.
Playgrounds – Lead your dog around and teach them the fun of climbing and playing free. It can have great smells and many are gated. Follow the rules of the park whether they allow dogs and be respectful- if kids want to play on the playground, go elsewhere.
Going to the office – If your dog is well trained and will stay calm with you while out, taking your dog to work is a great option. It brings them to a new environment and can have a calming presence for you. It is dependent on if your offices allows dog but many today are far more open to the option. While it may not be an everyday affair, allowing your dog to tag along at work can be a great change of pace.
Tug of War – Like with fetch, this is a tried and true classic. Tug of war is Fynn's go to game so we play it often in our house. He hits us with a toy so when we know it's time to play. You don't only need to play tug of war with a rope. Our favorite for tug of war is an XL snake with squeakers. The squeak keeps the dog's attention and the length protects your fingers. We have one at the office and one at home.
Old clothing with fun smells inside – As much of these ideas have mention, dogs love smells. Fill an old piece of clothing like a sock with mint, cinnamon, grass clippings or anything (non-toxic) you can imagine. Give them the piece to go wild.